Dominik Pataky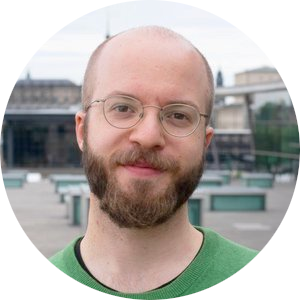 Hello! My name's Dominik, also known by my nickname cookie. In 2019 I finished my studies in computer science at the TU Dresden, Germany, and am now part of a team which aims to found a startup based on the results from multiple theses (focus on security on the Kubernetes platform). Besides technology and software development, my interests include philosophy, history, environmental protection and politics.
From time to time I share my experiences on my blog, it's a mix of stories about software and politics.
Ansible
Cloud
Europe
Free Software
Go
Kubernetes
Linux
Networks
PostgreSQL
Privacy
Python
Security
Startups
Sustainability
Want to leave me a message? You can mail me at ue.ykatapd@-bamliam (PGP 0xB327F19FE4FBF9B0) or alternatively use Twitter or Mastodon. For business inquiries you can also contact me on XING. Query bitkeks on Freenode!
IT & Software | Publications | auf Deutsch
Software
My Github profile can be found at github.com/bitkeks. It replaced the older, deprecated account github.com/cooox, where some leftovers reside.
Publications
Latest blog entries
Documents